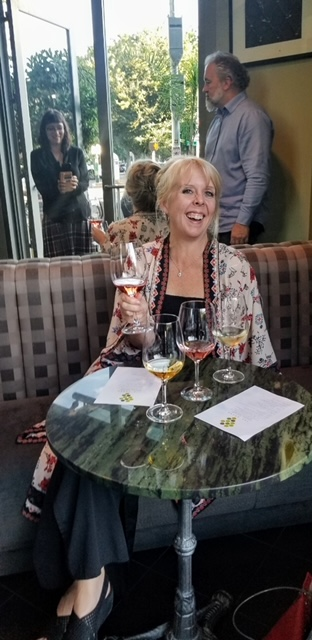 Carrie Boyle, Instructor
Carrie Boyle is the co-founder of River City Wine Week (@rivercitywineweek on Instagram, www.rivercitywine.com), a wine writer for Sacramento Magazine online and she has over 20 years in the wine industry. She has been a general manager for a national wine & spirits retailer, owned and operated her own fine wine shops, and is a Certified Specialist of Wine (CSW). She has judged wine competitions around Northern California, made her own wine, designed and taught classes, orchestrated large wine events and traveled to wine regions all over California, Oregon, Washington, Australia, New Zealand, France (Burgundy, Rhone Valley, Bordeaux, Champagne, and Beaujolais), and Spain (Rioja and Ribera del Duero). Today, in addition to managing River City Wine Week, she acts as a broker representative for hand-crafted wineries from various corners of the world, and actively promotes Sacramento as a wine vacation destination and believes wine is truly one of the greatest ways to connect with other humans.
Our approach to wine...
We believe wine should bring joy, be accessible, inspire conversation, adventure and connection, and it can often offer a moment of mindfulness and relaxation.
Wine should not be difficult and its enjoyment should not be dependent on too many rules or rituals.
We are excited you are here to learn more about wine so you can extract maximum enjoyment out of this amazing ancient beverage. Tuck in, pour yourself a glass and let's begin!
Cheers!
Check your inbox to confirm your subscription